Photography#
My quarantine hobby was photography. I experimented, but gravitated towards the genre of street and nature photography. Here are some that I'm particularly proud of.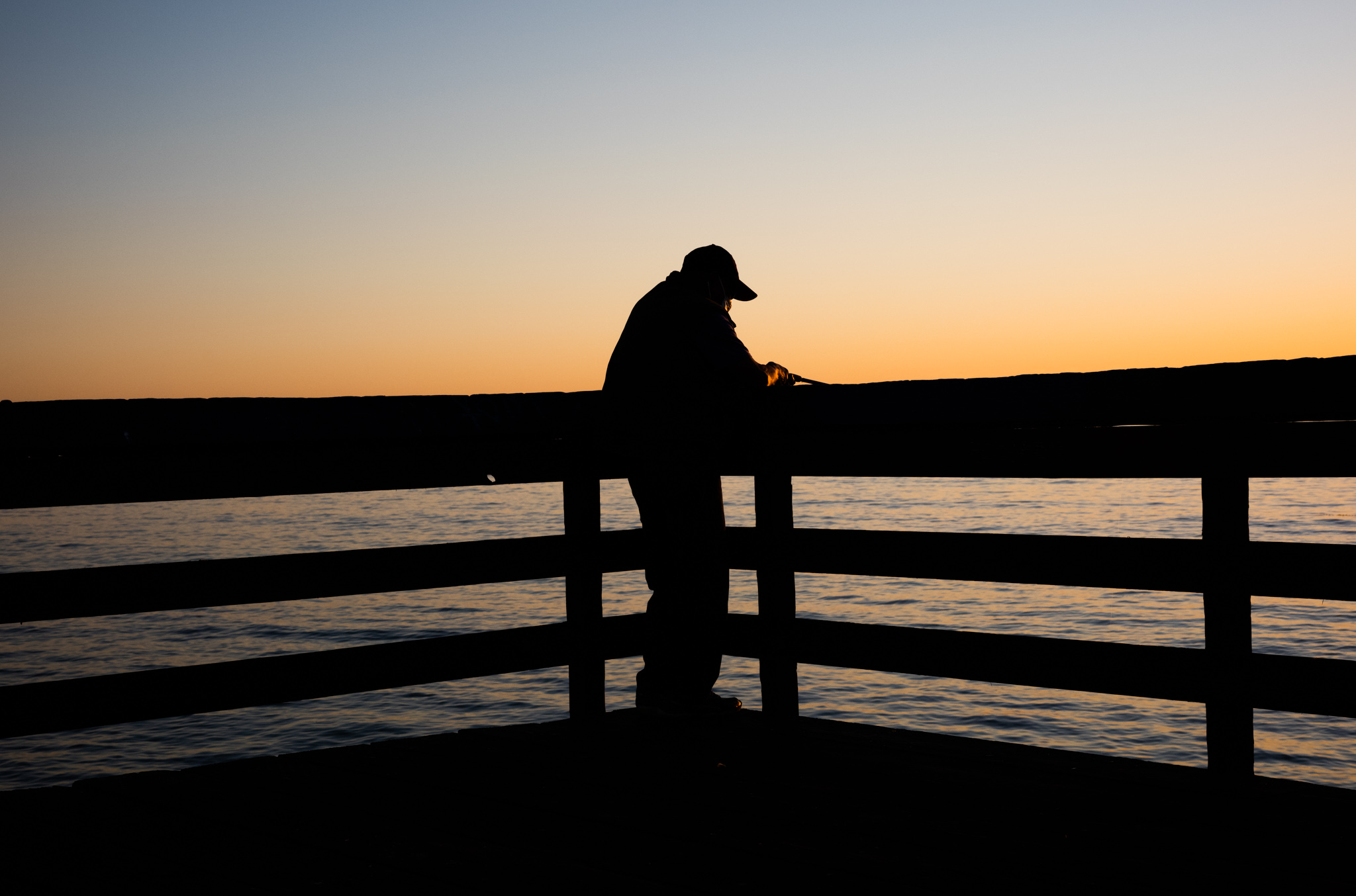 October 2021. Taken at the Imperial Beach Pier. I like how the gradient of the sunset meets the water at the railing.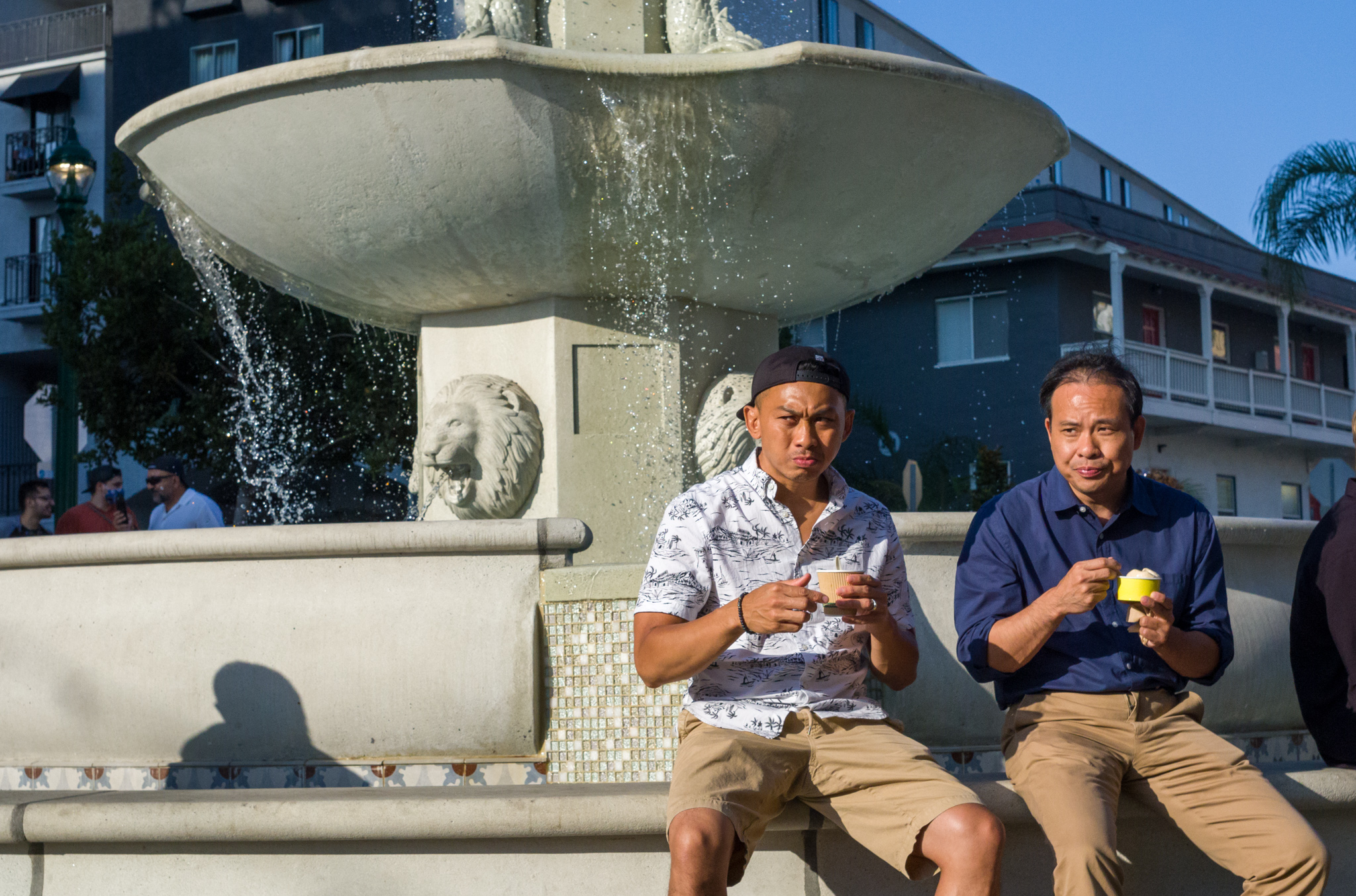 August 2021. Taken in Little Italy, San Diego, you can't convince me that these two gentlemen aren't related.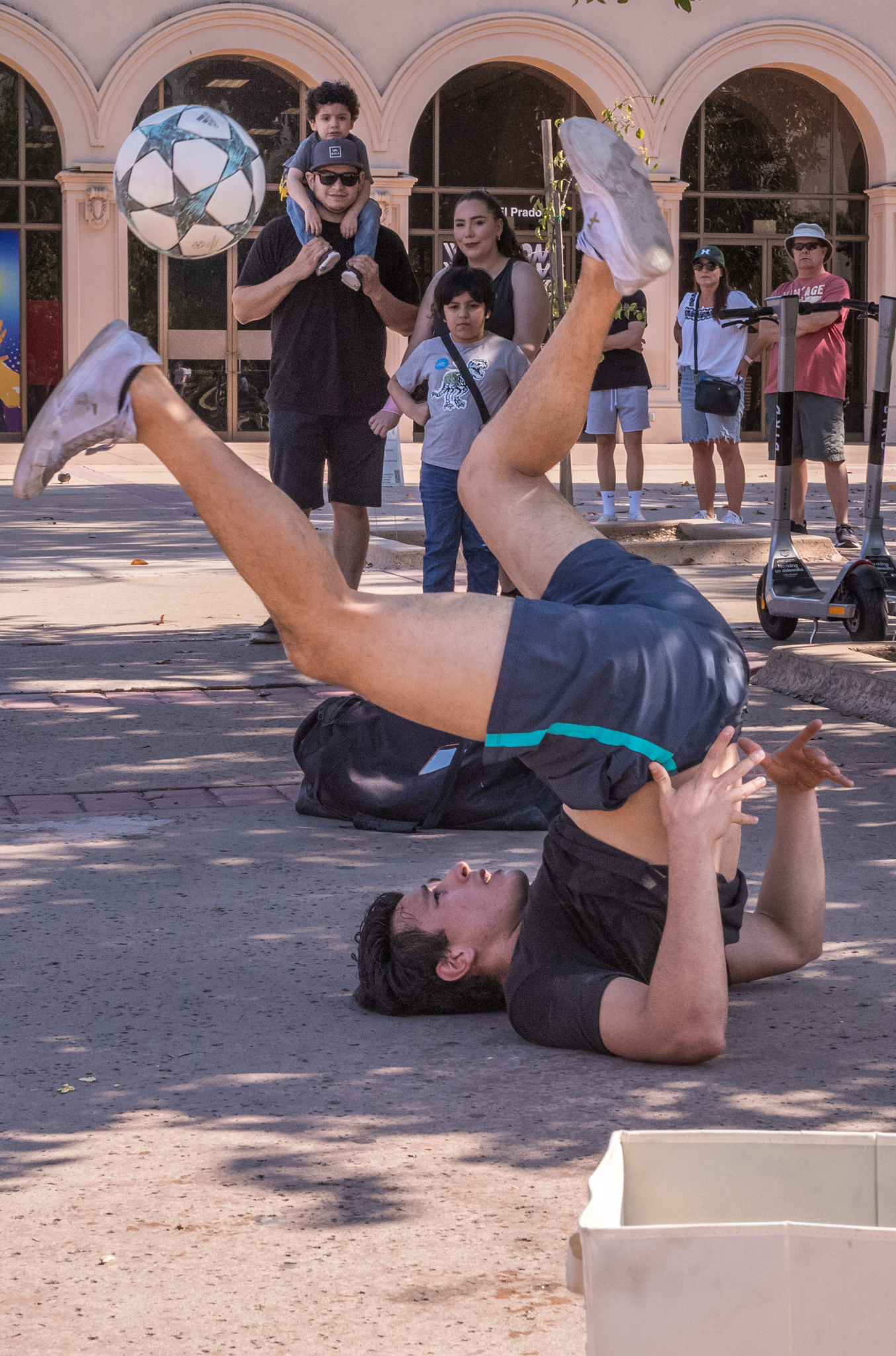 August 2021. Taken in Balboa Park. This guy was pretty incredible and dripping in sweat as he threw his body into his stunts. He earned every tip he got.
November 2021. Very friendly guy I spoke with on "Small Business Saturday." Ponto Cleaners
September 2021. The first surf competition I ever witnessed. Well, it turns out this guy was actually just a local enjoying the surf before the competition, but he fooled me.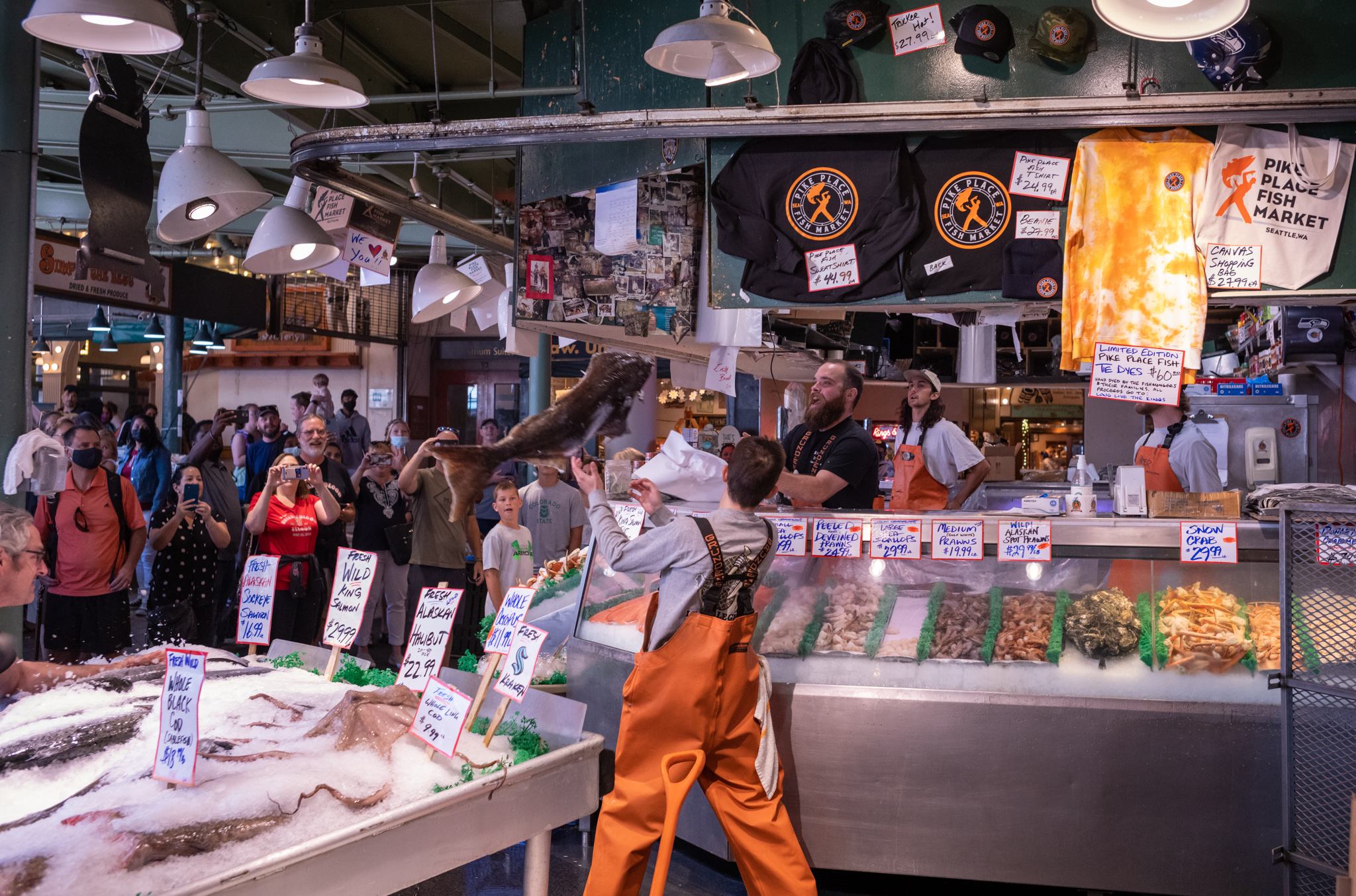 August 2021. Everyone talks about Seattle's flying fish in Pike Place Market. The tourist attraction isn't without cost though: "When you start buying, the fish start flying."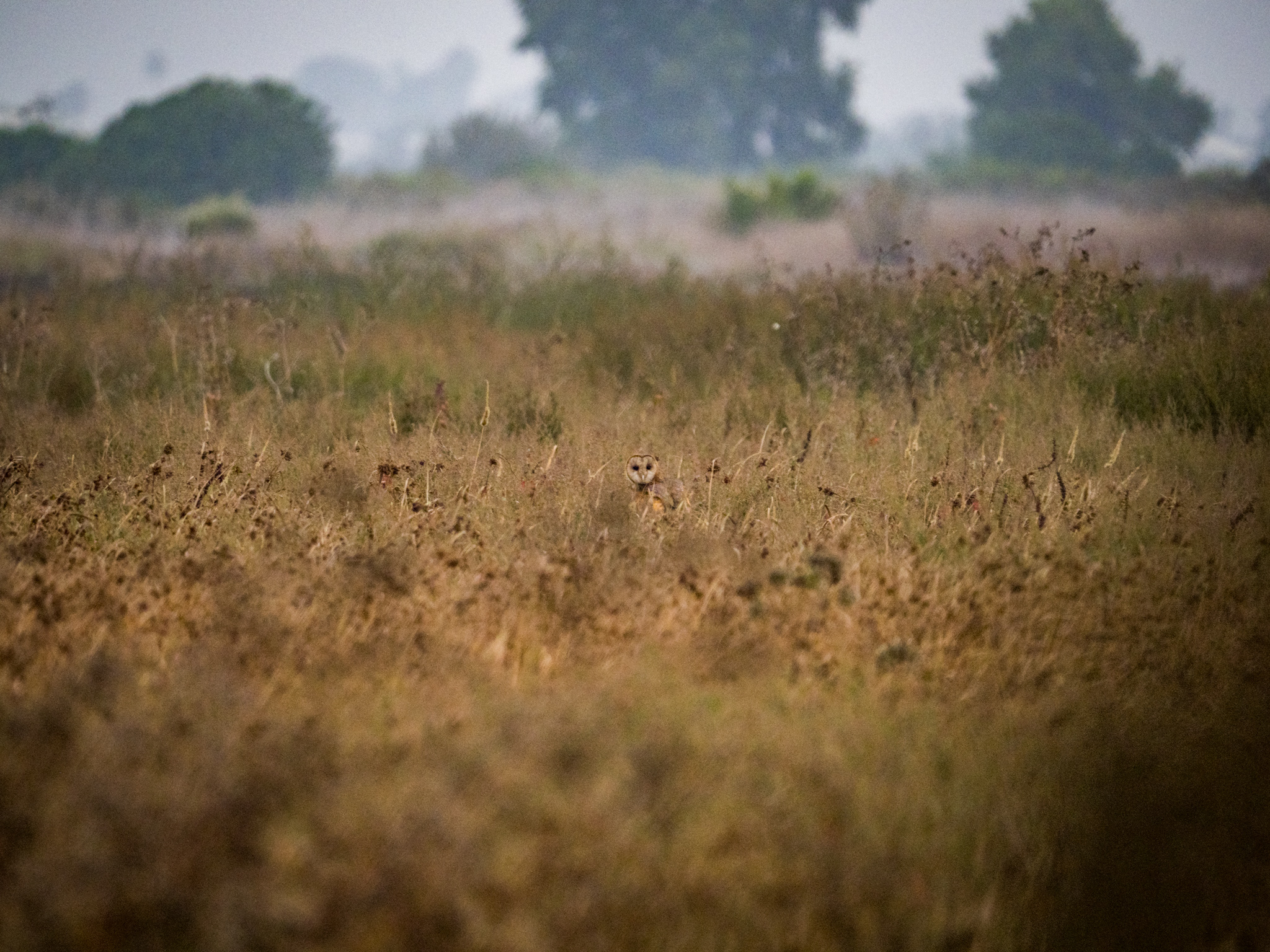 August 2021. I have some flying shots, but I like the camoflauge demonstrated by this barn owl at the Tijuana River National Estuarine Research Reserve.
August 2021. Well, you can tell there's no hunting allowed at the Ramona Grasslands. In the heat of the day, this lazy pooch was 20 yards away.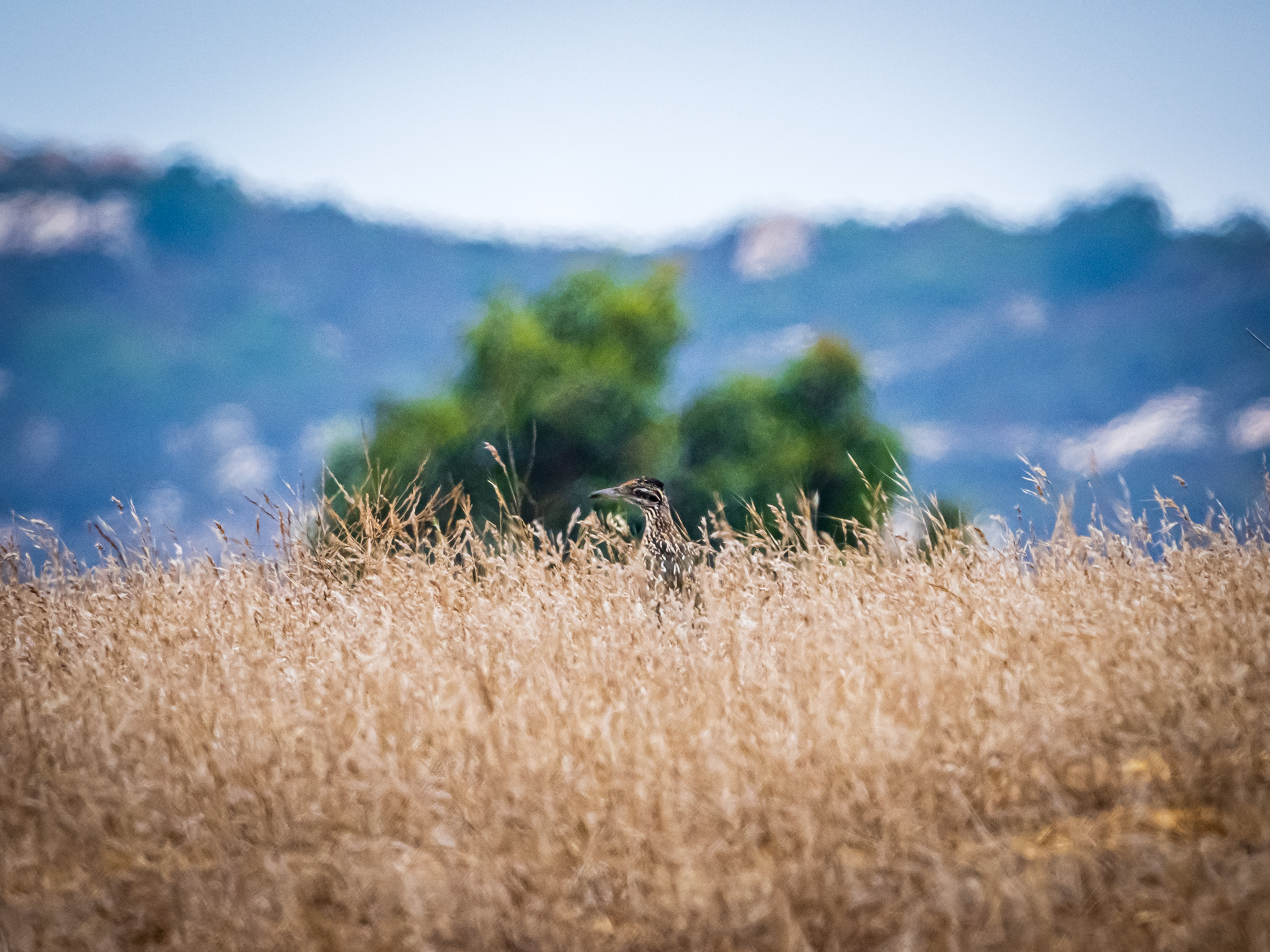 August 2021. Another Ramona Grasslands capture. This was my first day seeing roadrunners and I liked the layered colors of this composition.